¡Bienvenidos A Puerto Rico!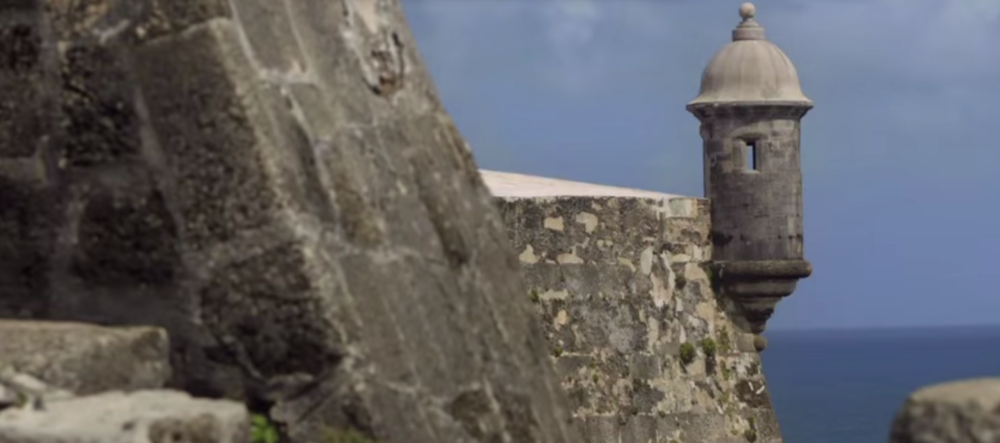 September 15, 2012
By Kristyn Roggelin
Every March, I have the pleasure of accompanying students from my advanced Spanish classes to Puerto Rico. Our goal is to experience another language and culture through immersion. For one week, I ask them to step outside of their comfort zones and try exotic new foods, speak a new language, and imitate cultural nuances.
This year, our trip began in the capital where we toured Viejo San Juan and the main fort of El Morro. The history of this beautiful city captivated even the most reluctant of my students as they heard tales of pirates, ghosts, and conquistadors.
Our next adventure took us to El Yunque Rainforest, where we got off the beaten path to hike trails once hiked by the Taínos Indians. These trails lead to two waterfalls, where we eagerly jumped in to experience the unchanged waters of the Quebrada Juan Diego. One of our guides, a native Boricua by the name of Tito, showed the students how to paint their faces with symbols native to this region.
Perhaps one of the greatest cultural experiences of the trip took place in downtown Ponce, where my students and I took professional salsa dancing lessons. While apprehensive at first, we quickly found our rhythm and allowed our inhibitions to melt away. Before long, several of my students were dancing as if they had danced salsa their entire lives.
Later in the week, we traveled west to the small fishing village of La Parguera. Here we took a private eco-boat tour of the mangrove channels, where we would later swim and snorkel. Our guide, a fisherman by trade, had spent countless hours in the water that day searching for sea creatures for us to observe and appreciate. While passing around the sea urchin and sea cucumber, our guides instructed us on local ecology and its preservation. It was at this time that students encountered an octopus, which they later were able to place on their head.
While in La Parguera, we were fortunate enough to experience bioluminescence. This is a natural phenomenon created by dinoflagellates. As the water was stirred, a green glow was emitted that outlined our hands and arms. La Parguera is one of three bioluminescent bays on the island.
On our final day, we traveled to the central mountain region of Utuado
do for the greatest physical and mental challenge of our journey. In order to reach our final destination to zipline, we had to hike uphill and climb through caves, at times on our hands and knees. Normally this would be enough of a challenge. However, when completing this task through torrential rainfall, it created a difficult and treacherous trip. When we finally reached our destination at the top, we were exhausted but excited about the possibility of soaring over the Tanamá River on ziplines. Many of my students conquered their fear of heights that day by crossing the suspended bridge and braving the ziplines.
Read Full Article
---
Related Articles
---