Our mission is to make your destination's cultural and language experience safe, real, accessible, and alive. We prepare our travelers to be culturally sensitive and to interact with locals daily, enabling them to be engaged participants, not just observers.
---
Who is Vámonos Tours?
Background
Vámonos is a minority-owned educational tour company incorporated in the state of Delaware. Our Founder, Jorge Pardo, started the company in 2002 after six years of taking his own students on cultural and Spanish immersion tours of his island. We have offices in Delaware and in Puerto Rico.
Vámonos is also an official BBB accredited business. We are members of prestigious student travel and tourism organizations (see below).
Expertise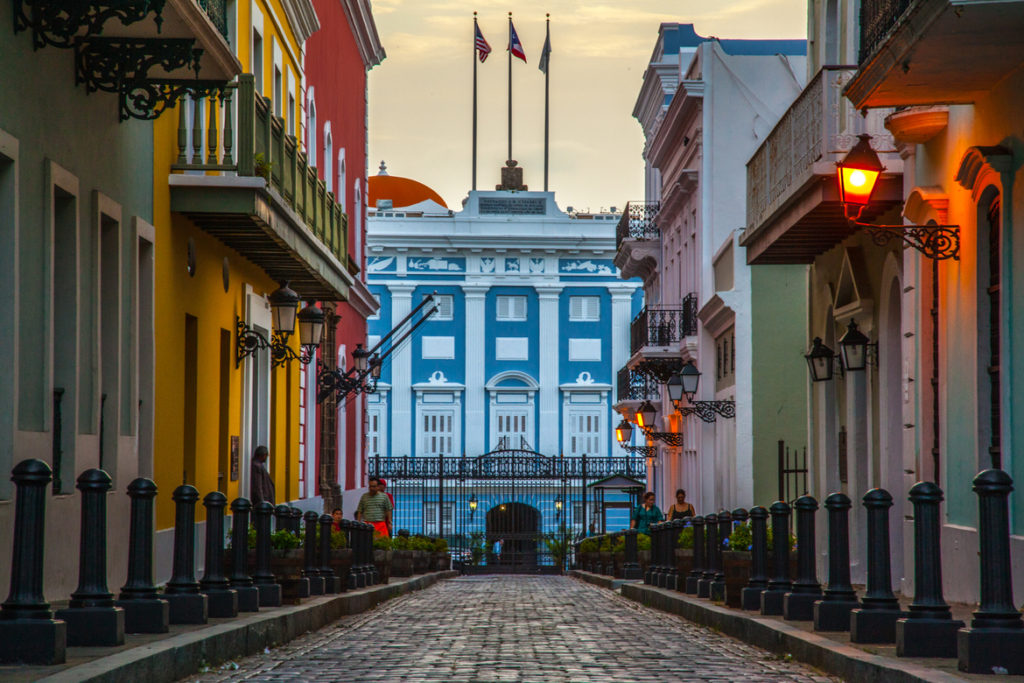 We are obsessed with cultural immersion, with meaningful people to people interactions, and with Caribbean Spanish and French accents. Vámonos is the largest student tour operator company in Puerto Rico and founders of touroldsanjuan.com.
Our tours come from the minds of experienced language teachers who believe in safe, meaningful, and cultural immersion tours. We have over 30 years of combined teaching experience in both middle and high school. Most of our educational tours are geared primarily to students, but we also cater to families, churches, and related groups.
We are passionate proponents of the "total immersion" approach to teaching culture and language. Given our 100% teacher background, we know what it is like to organize these tours from a teacher's perspective. Therefore, we help teachers throughout the entire sign-up process and provide more than what's expected in terms of trip preparation. We are also known for going the "extra-mile" in rescuing schools that are often left "hanging" due to other companies' change of pricing and/or policies.
Safety
Our itineraries are put together with our travelers' safety and well-being as the top priority. No, we will not visit dangerous beaches with waves out of control. We will not just provide one tour guide and a coach bus, but rather two staff members, a coach bus, and in most cases an additional emergency vehicle. Visit our Safety page and learn more about our standards.
---
Why Choose Us
Cultural Immersion
We eat where locals eat, swim where locals swim, and even stay where locals stay. We don't run "touristy" tours with minimal cultural immersion. Instead, travelers experience it from within.
Commitment to Safety
No one matches our honest and thorough care for our travelers. Find out more about our safety expectations, insurance and memberships, and our additional second guide.
Making Spanish Real
Speaking Spanish (or French) gives students access to all sorts of new experiences and people. This is power, and once students understand that language is power, they become committed Spanish speakers!
---
What Our Customers Say
I cannot speak more highly of the professionalism and dedication of the Vámonos Tours team! They made every effort to accommodate all of my needs and requests in Cuba. It was a life-changing and transformative experience for all involved! The service opportunities were diverse and meaningful, the tours were full of opportunities for authentic engagement with the local communities, the schedule was completely balanced with age-appropriate down time, thrilling experiences and spaces for mindful reflection.
---
The buzz at the high school is all about the trip – one of the great parts is that the students are going back to their history and science teachers and sharing what they learned! Bernardo and his support team were wonderful, informative and devoted to what they do. I'm so pleased because I feel that in one intense week they got so much! It was a pleasure to work with you and be a part of Vámonos Tours. Hasta la próxima.
---
I have never learned that much while having that much fun.