GUANÁBANO: 9 Days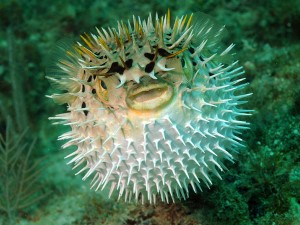 HIGHLIGHTS
Pulpo tour highlights, plus….
Catamaran excursion
---
DAY 1: OLD SAN JUAN
Arrive in San Juan and meet your tour director and staff. Tour Old San Juan, one of the New World's oldest living cities. Explore Fort El Morro or Fort San Cristóbal. Learn about cool legends and a ghost story or two on our unique walking tour. Head to Ponce, Puerto Rico's second-largest city.
DAY 2: PONCE
After breakfast, tour an indoor farmers' market and participate in our digital scavenger hunt. Spend a little time shopping at cultural Calle Atocha, then head to a prestigious dance school for a salsa lesson. After lunch, tour Plaza las Delicias and participate in a people to people service-learning project.
DAY 3: UTUADO
Drive through our central mountains and karst country to the heart of Río Tanamá in Caguana. Enjoy hiking, spelunking, and zip-lining as well as a visit to a self sustainable organic farm. You'll learn about Taíno markings, visit a bat-filled cave, and have a "medianoche" or a "pernil" sandwich at a "panadería."
DAY 4: LA PARGUERA
Relax at Boquerón Beach and try some "banana-boating." After lunch, head to La Parguera; board a private boat on a guided tour of La Parguera's mangrove cays; interact with a local fisherman in our unique sea creatures' show. After sunset, swim at night with dinoflagellates as you experience the unique glowing effect of our bioluminescent bay.
DAY 5: CABO ROJO
Visit Cabo Rojo's "Centro Interpretativo de las Salinas." Learn about salt-flats as you hike the region's dry coastal forest. Explore Los Morrillos Lighthouse and enjoy breathtaking cliffs. Relax at ironic "Playa Sucia." In the evening, interact with locals as you learn about the progression Puerto Rican dance at a private folkloric dance show and workshop. Try the moves, from early Bomba y Plena to today's Reggaetón.
DAY 6: ARECIBO
Tour Río Camuy's Parque de las Cavernas, home of the largest underground river in our planet. After an authentic "panadería" lunch, explore the Arecibo Observatory, the world's largest radio-telescope.
DAY 7: FAJARDO
Board a deluxe catamaran and embark on a snorkeling journey to "Reserva Natural Arrecifes de la Cordillera." Experience live coral reefs, feed fish with your own fingers, and visit a beach at a secluded island. Enjoy outdoor sports in the afternoon at our local resort.
DAY 8: EL YUNQUE
Discover El Yunque, U.S.' only tropical rainforest on a private eco-tour. Activities include sightseeing, guided walks, hikes, and optional swimming under waterfalls. Sample "empanadillas" for lunch at an authentic rainforest kiosk. Relax at pristine Luquillo beach. In the evening, head to our hotel in Fajardo for dinner, group reflection, and a game of "dominós."
DAY 9: OLD SAN JUAN
Spend your last day in San juan as we travel to Santurce's La Placita,  home of the island's best smoothies. Go deep into Calle Serra as we learn about the world-famous murals and street graffiti. If time permits, enjoy an "Afro-Caribbean" lunch at Piñones. Sample unique Puerto Rican snacks such as "alcapurrias," "bacalaítos," and "pinchos" before you head home.
---
STARTING AT: $2115*
*Price estimate based on minimum of 35 paying travelers departing from JFK airport