Taking Students Off the Beaten Path in Puerto Rico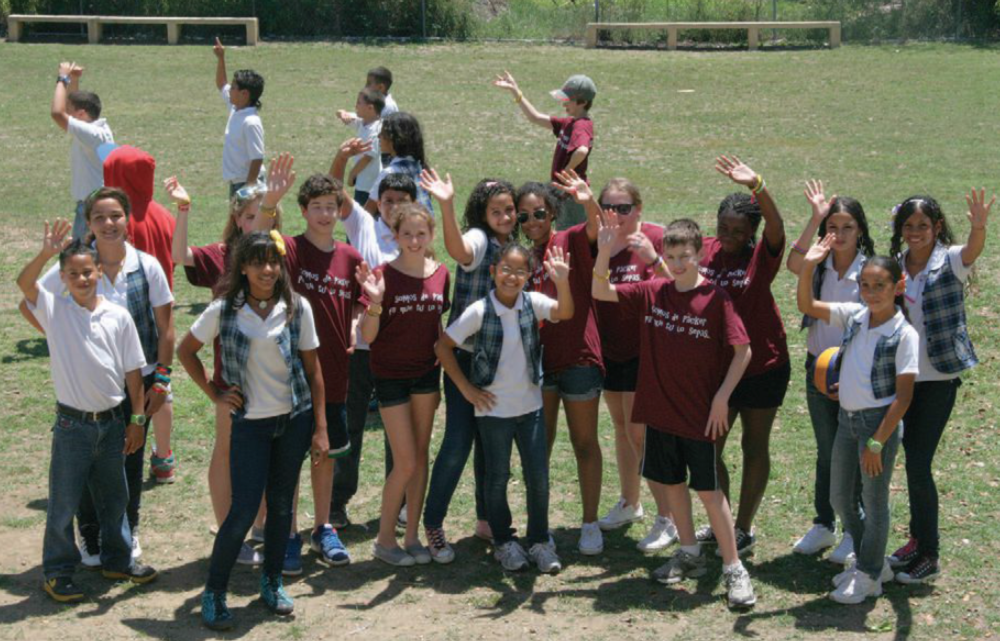 September 30, 2012
NTA tour operator Jorge Pardo's company Vámonos Tours specializes in cultural immersion student tours of Puerto Rico, where Pardo was born and raised. While he moved to the United States when he was 22, he studied romance languages abroad during college. He taught Spanish and French at the middle and high school level for 18 years. After taking students on educational tours to Mexico and Spain, he was inspired to bring students to his homeland, which he realized he could show them in a less touristy and more educational and fun way. The rest is history—Pardo has been sharing Puerto Rico with students and teachers from all corners of the United States for 16 years.
NTA: What makes Puerto Rico a good destination for student groups?
Pardo: Parents need to put their trust not just in the school and chaperones in charge of the tour but also in the destination. Puerto Rico is an ideal destination since it's a foreign culture on U.S. soil. Puerto Rico's high standard of living and U.S.-quality medical care make it a safe location. From an educational perspective, our island has a unique fusion of cultures (Taino, Spanish, African, American) that's evident in our everyday life, food and traditions. Of course, it also helps to be in the warm Caribbean during our cold months and only three hours away from the main East Coast cities.
NTA: What are some of the distinctive experiences for students that your company organizes?
Pardo: Our students are immersed in our culture throughout the tour. We only eat where locals eat, stay where locals stay and shop where locals shop (that includes unique farmers' markets). Our Spanish class tours are immersed in Spanish. The difference is that Vámonos' staff will not just speak Spanish, but they will make sure kids communicate in the target language through various incentives. Last but not least, students are immersed in our nature and history. We don't just hike through the forests, but we trace indigenous Taino paths along the way; we experience close encounters with living sea creatures while learning from a local fisherman; we hear real ghost stories in Old San Juan; we assist at a rural elementary school and much more.
NTA: Can you describe some of the delicious Puerto Rican dishes that students get to sample?
Pardo: In Piñones, a very unique coastal town full of African influences, we sample traditional Puerto Rican road snacks such as empanadillas (meat- or cheese-filled dough turnovers) and the world's best pinchos (chicken skewers nicely seasoned with Spanish and African flavors). We have our signature dish, arroz con habichuelas (rice and kidney beans), throughout our tour. My favorite snack/dessert is a mango/papaya fruit smoothie, which we get to have after our rainforest hike. Since we grow coffee and are proud to have some of the best in the world, we're not shy about kids experiencing what a real espresso should taste like.
NTA: What surprises the educators you work with about your tours?
Pardo: More than the amazing experiences and the beauty of our island, what our guests like the most is that they are treated like family. We really go above and beyond what's expected of a tour company and guide. Educators also appreciate the fact that most of our guides are or were teachers and know how to interact and involve kids in the experience. They also love that we handle details such as wake-up calls, bus reminders and announcements, airport check-ins, etc.
NTA: What is the single-most important take-away for students that you are trying to create in a Vámonos tour?
Pardo: An excellent Vámonos Tours trip has kids leaving totally in love with our land and culture. It also means that everyone was pushed to leave their comfort zone—those that didn't think they would zipline took the step and did it; those who couldn't imagine putting a living octopus on their head during our fisherman show muscled up their positive energy and dared to do it. That's Vámonos!
For more information about Vámonos Tours, visit www.vamonostours.com or contact jorge@vamonostours.com.
Read Full Article
---
Related Articles
---