Local Perspective on Hurricane María and Puerto Rico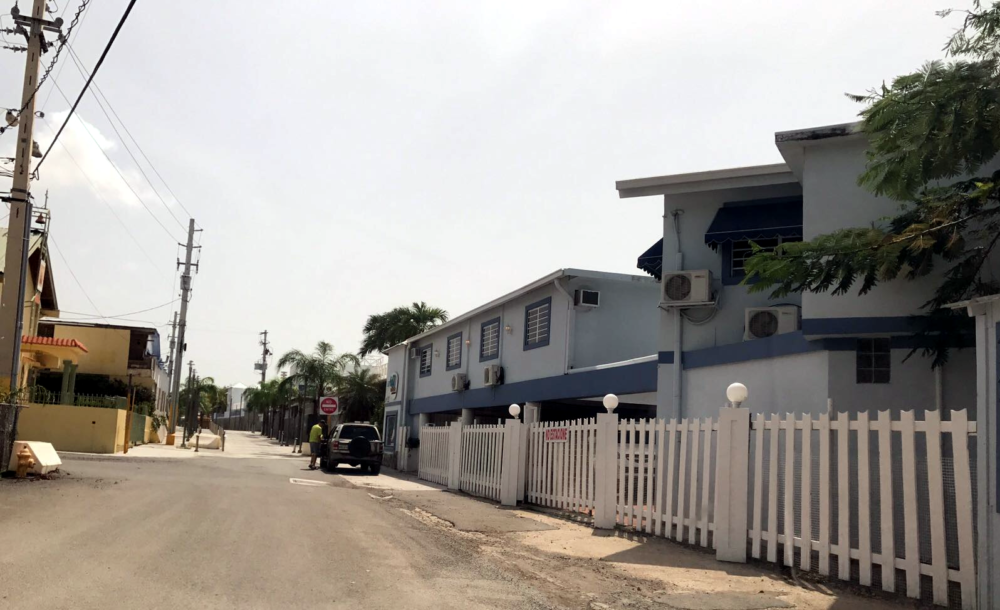 September 28, 2017
Picture of Villa Parguera above taken by Wendi a week after hurricane María on Sept. 26, 2017.
by Bernardo​, our Operations Manager
Hurricane María hit us ​hard last week and damaged much of our vegetation. Outside of palm trees and other lucky trees, many are down or lack leaves. ​Today you see mother nature's new look on every corner. Trees, some as big as 50-70 feet high, are down or are perfectly trimmed.​ ​​The island actually feels wider ​with so many trees gone.
From a structural perspective, homes and buildings that were illegally built after Hurricane George in the late 90's were severely affected. These did not follow standard construction. Wood structures suffered under the storm.
​The "Despacito" community of La Perla in Old San Juan, which is where the Luis Fonsi and Daddy Yankee's music video was filmed, suffered hurricane damage. Most people lost their roof and belongings. Vamonos staff assisted residents in securing their homes prior to the storm. This past week, we've been helping La Perla in clean-up initiatives.​
​The U.S. and Puerto Rico​
Puerto Ricans have been US citizens since 1917. Given our state-like Commonwealth relationship with the US, the island receives great support from most federal agencies, such as FEMA, the Coast Guard, specific state offices in the east coast, and the National Guard. Though Maria negatively impacted our economy, nature, and normal way of life, we remain positive and have lots of national help coming our way.
​Before Hurricane María
​
Every year Puerto Rico prepares for the annual hurricane season that goes from June 1st to November 1st.​ This year was no exception. In preparation for the coming hurricane we shuttered and boarded up all of our windows and doors and bought our supplies of water, non-perishable food, gasoline, batteries, etc. We had shelters available and ready to house over 50,000 residents. In fact, we were already sheltering U.S. ​citizens who had to evacuate sister Caribbean islands due to Irma.​ We were as ready as any island could be and were in fact caring for the lesser Antilles.
During and after Hurricane​ María​
The island lost power around 2​ ​am on Wednesday September 20, 2017. Most of the radio stations and communications failed. Only radio stations powered by generators and enough ​reserved ​diesel ​fuel​ were functioning during the​ storm. For ​about a week after the storm, the island struggled to communicate with the outside world. ​Right after the storm, t​he biggest issue became the lack of communication due to downed power poles and cables.
Currently, the US and local government along with the governor are working hard to sa​ve lives, secure all communications, and provide gas and diesel to gas stations. People on the island need cash as ATMs and credit card are not working. Supermarkets, pharmacies, and restaurants are only accepting cash. It's normal to see insanely long lines for gas and simple food. You also notice crowds gathered on the side of roads as people search for the best spots to obtain cell phone signal to communicate with relatives.
There is hope
FEMA and Red Cross were already helping Puerto Rico after Irma. Now, more help is arriving from other states such as New York, Virginia, Texas, and Florida. They government is actively working to restore power. The shortage of gas and diesel is mostly due to the overuse of power generators. This is the main reason for the long lines to purchase gas. Stations are limiting gas to $10-$20 per person. This makes it tough as people need to keep coming back to refuel. It is common to see restaurants and businesses that use generators open, especially restaurants. The governor exempted prepared foods from being taxed temporarily. At this point, 45% of the island has water service and about 7% has recovered electricity.
I am more than hopeful for Puerto Rico. Neighbors are helping each other, communities are coming together. Due to the lack of communications, people are being forced to interact with each other, to socialize. Many are sharing their chainsaws, machetes, and tools as the clean-up process continues.
I live in Old San Juan. Four days after María, local Old San Juan residents began an afternoon tradition of singing and improvising trovas and popular songs. By day five, this became our radio, TV, and internet. A local band called Conjunto Toque de Queda composed songs for neighbors. We will recover!
---
Related Articles
---